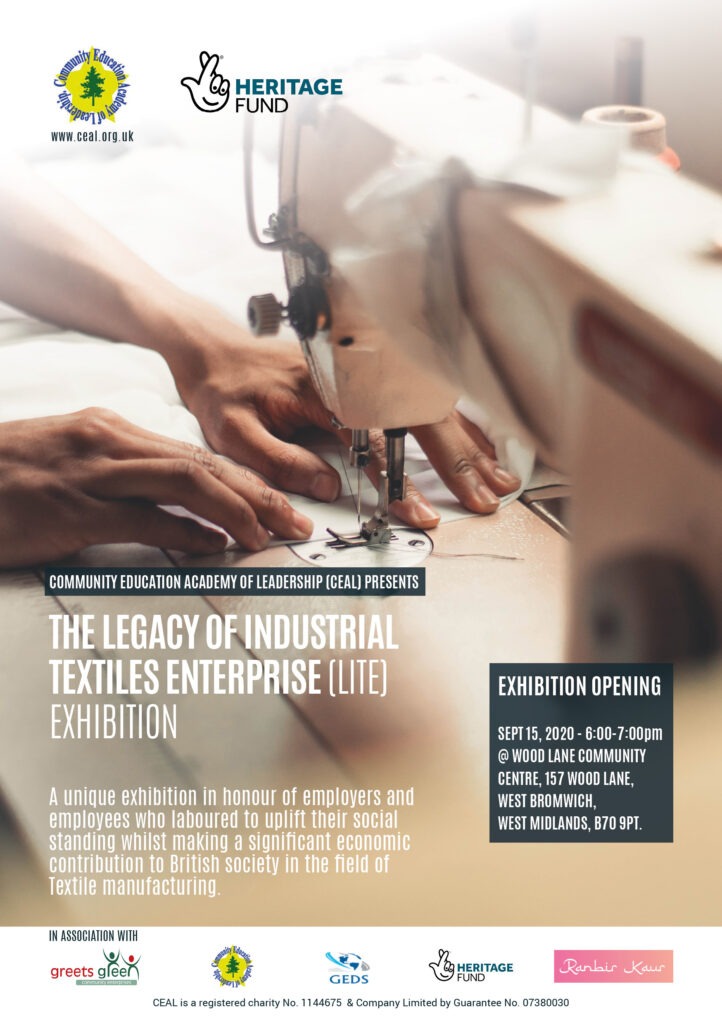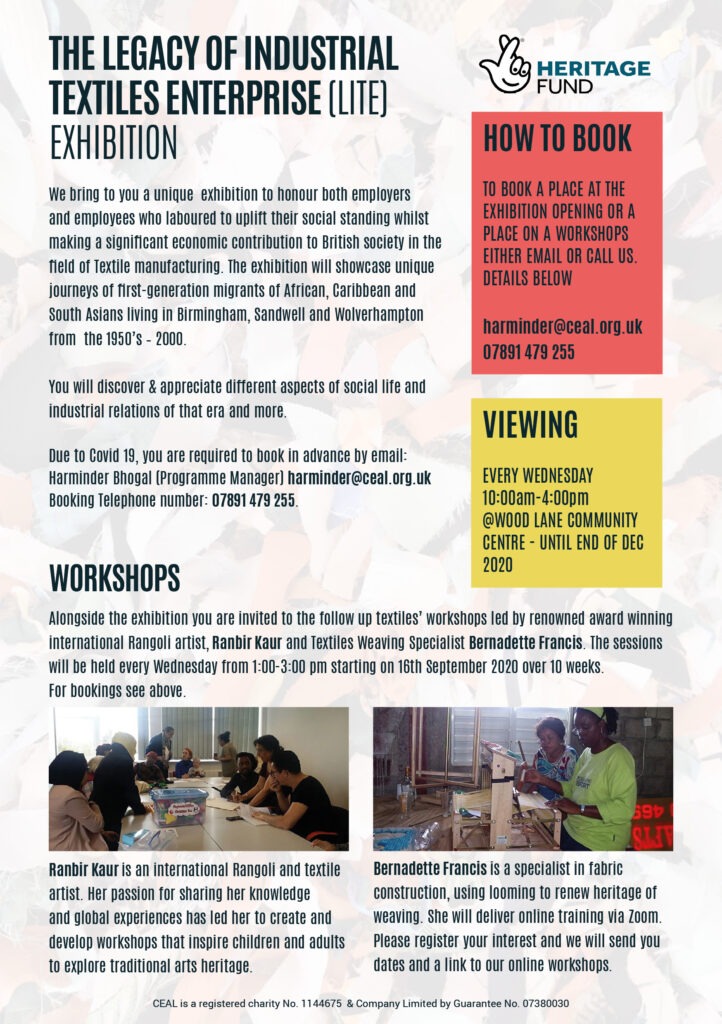 I will be working with CEAL to exhibit a collection of my textile work. The LITE (The Legacy of Industrial Textiles Enterprise) Exhibition brings to you a unique exhibition to honour both employers and employees who laboured to uplift their social standing whilst making a significant economic contribution to British society in the field of textile manufacturing. The exhibition will showcase unique journeys of first-generation migrants of African, Caribbean and South Asians living in Birmingham, Sandwell, and Wolverhampton from the 1950's – 2000. You will discover & appreciate different aspects of social life and industrial relations of that era and more. The exhibition opens in Sept and runs until Dec 2020. You can view the exhibition every Wednesday 10:00am – 4:00pm @ Wood Lane Community Centre, West Bromwich.
The exhibition official opening is on Tues Sept 15 – 6:00 til 7:00pm @ Wood Lane Community Centre, West Bromwich. Due to Covid 19, you are required to book in advance by email: Harminder Bhogal (Programme Manager) harminder@ceal.org.uk Booking Telephone number: 07891 479 255.
Highlights of the opening.