CELEBRATION
A JOURNEY THROUGH COLOURS 
A JOURNEY THROUGH COLOURS
WEDNESBURY MUSEUM & ART GALLERY
03 APRIL – 20 JUNE 2019

Throughout my career, I have shared a passion of colour, texture and design. This exhibition celebrated my 30+ year journey, bringing together a wide range of traditional and contemporary Indian Arts & Crafts inspired by my South Asian heritage.
Watch
A short film about my latest exhibition "A Journey through Colours" which was hosted at Wednesbury Museum & Art Gallery. This video captures the highlights of the opening night of the exhibition accompanied by speeches from special friends and guests, along with a tour of the full exhibition.
A Journey Through Colour was an exhibition Ranbir put on along with the Sandwell Museum & Arts Service. We are incredibly proud to be hosting this exhibition and working with such a talented artist. This exhibition tell the story of Ranbir's life and is a festival of her wonderful creations and artwork, celebrating 30 years as an international artist. We are incredibly proud to be working with Ranbir, and would like to thank her for the opportunity of working with her and look forward to working with her in the future.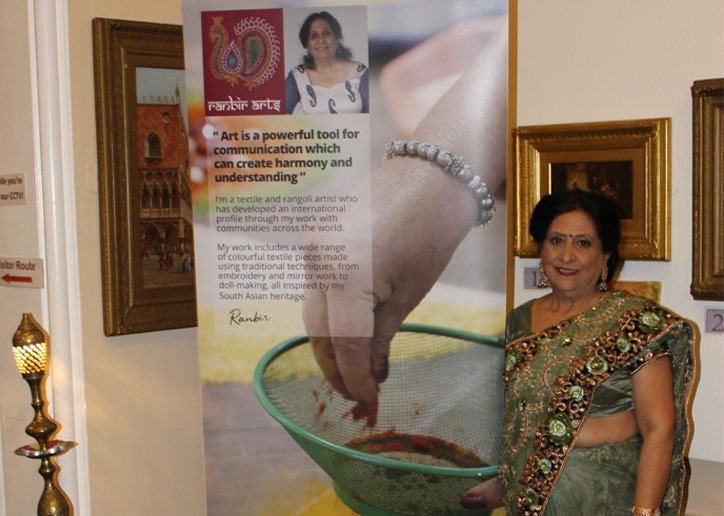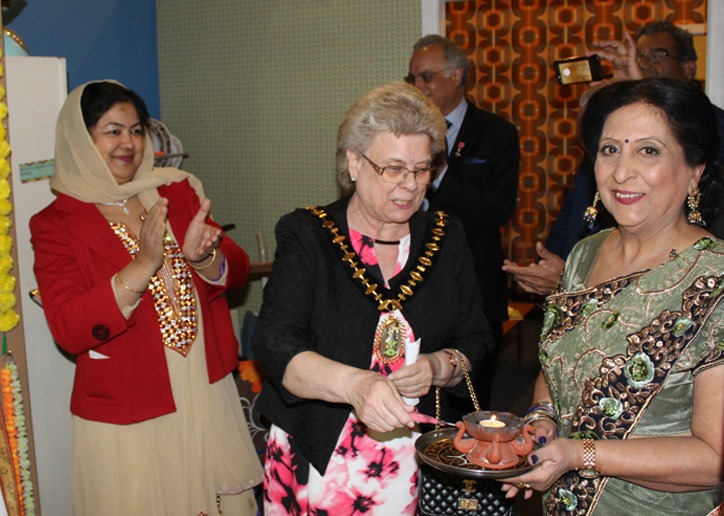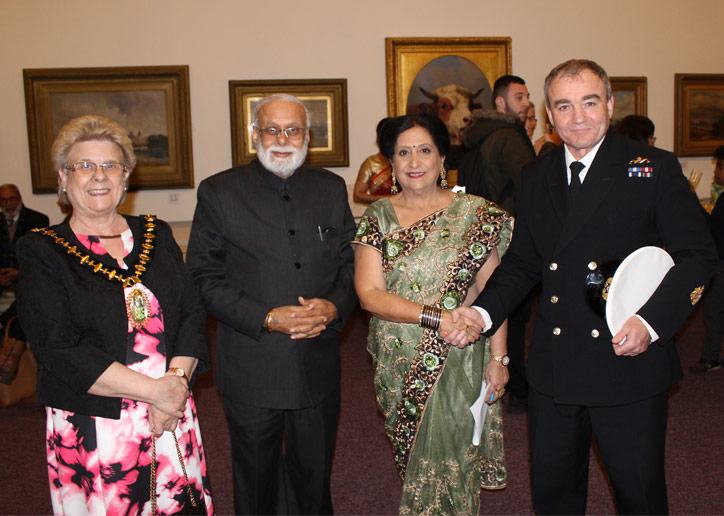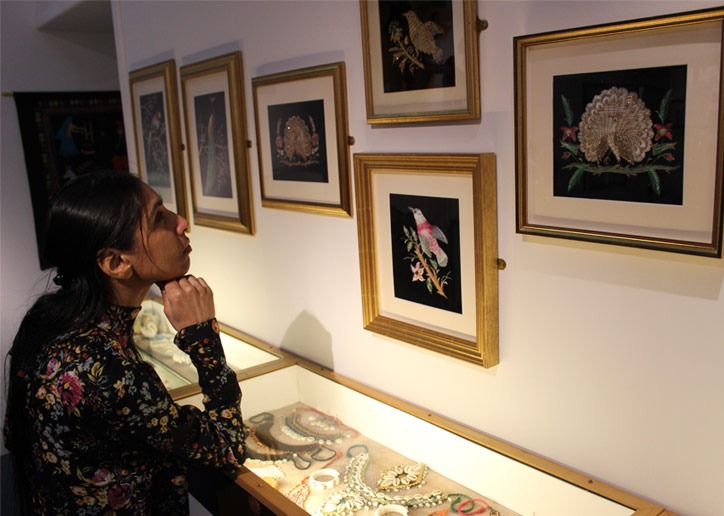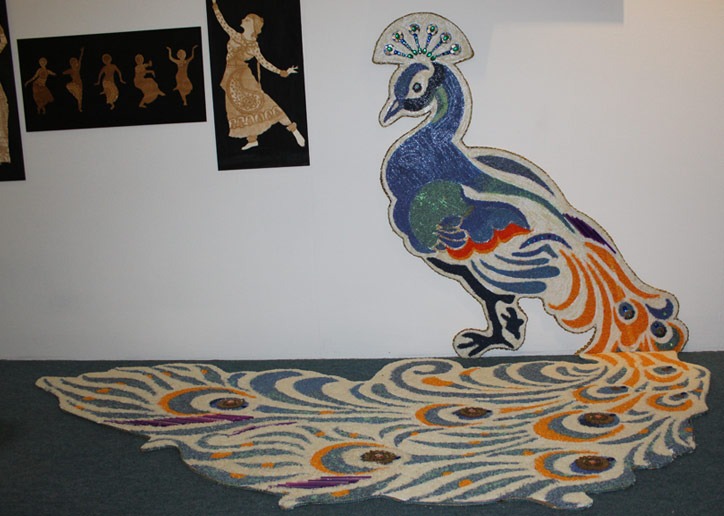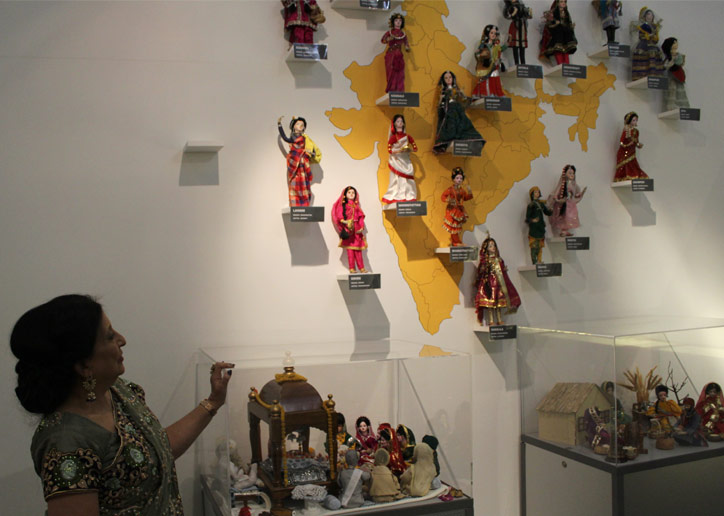 The exhibition brought back 30 years of memories. Ranbir's work relates to all over Southern Asia and encompasses all cultures. Her work has helped a lot of people's mental health, wellbeing and career development by improving their inner self. Long may it continue.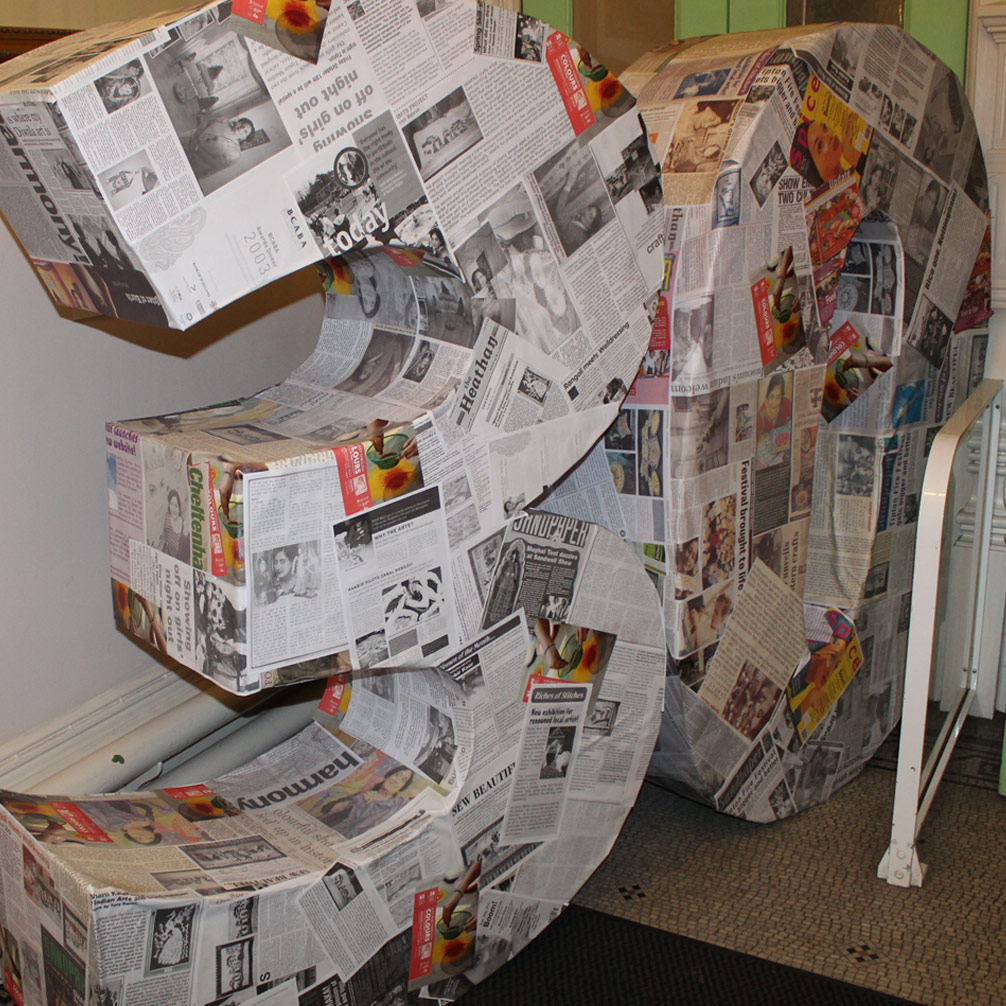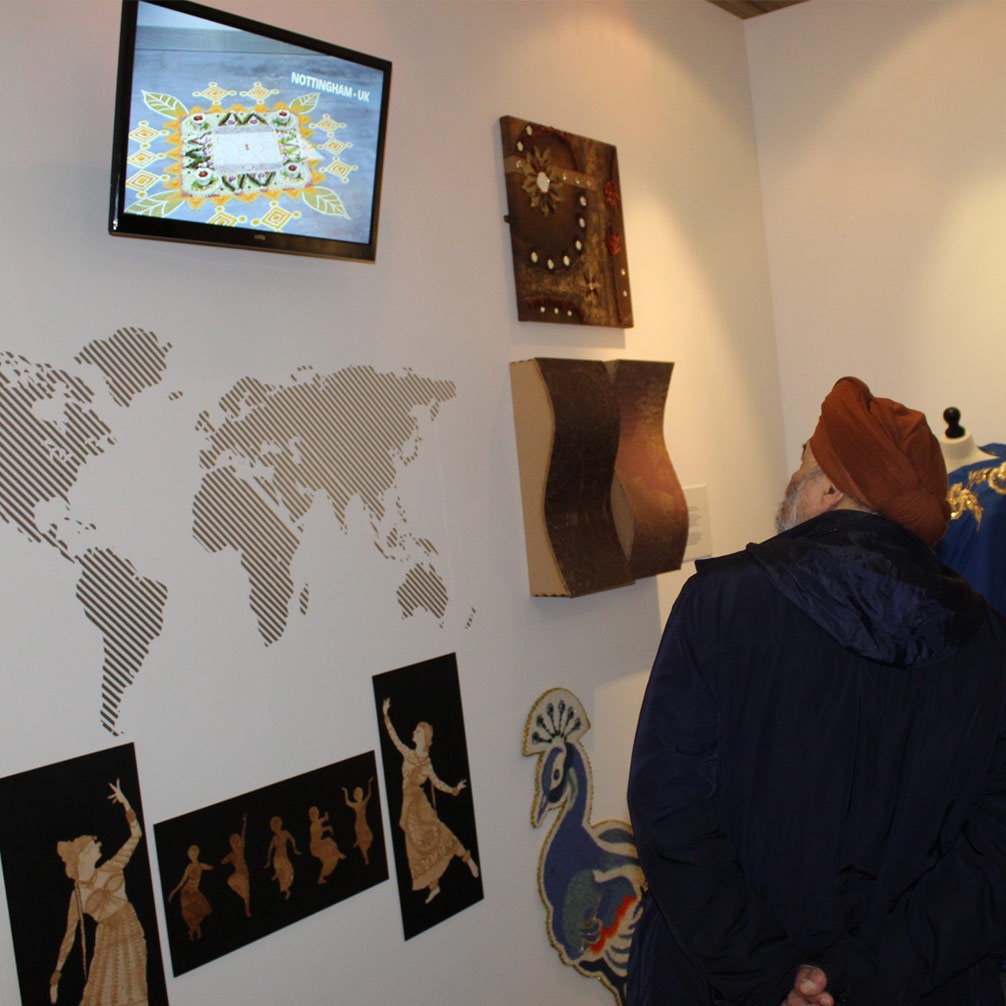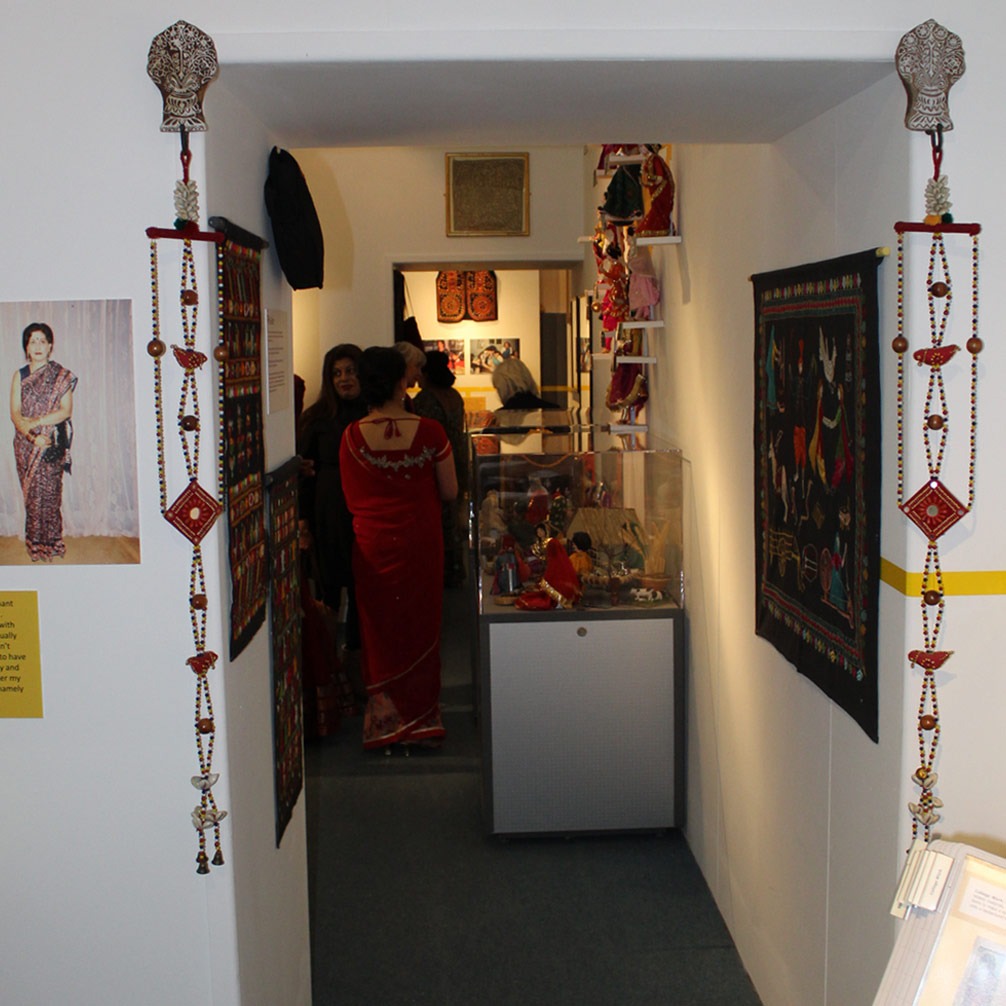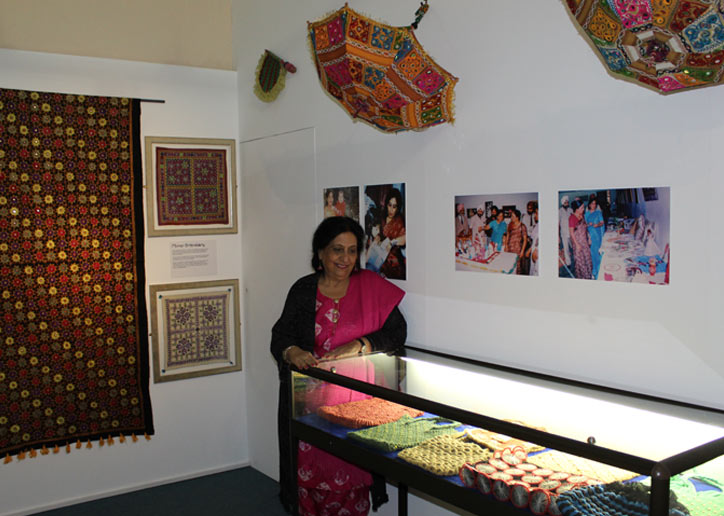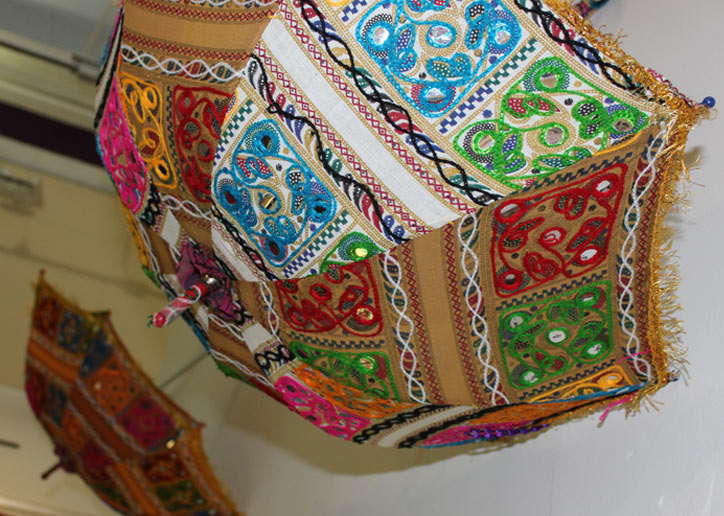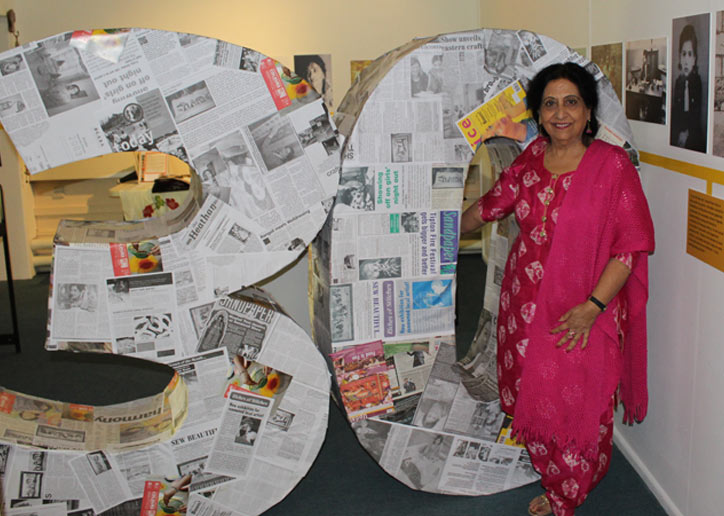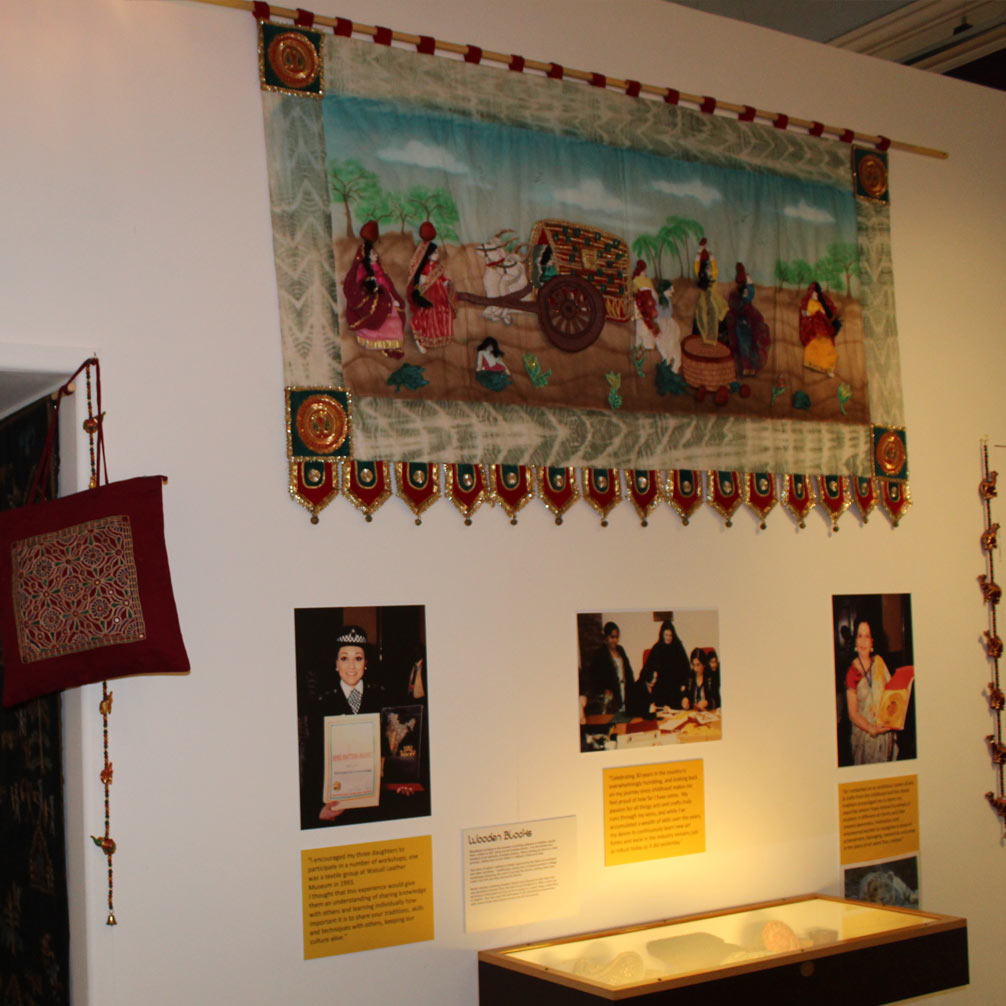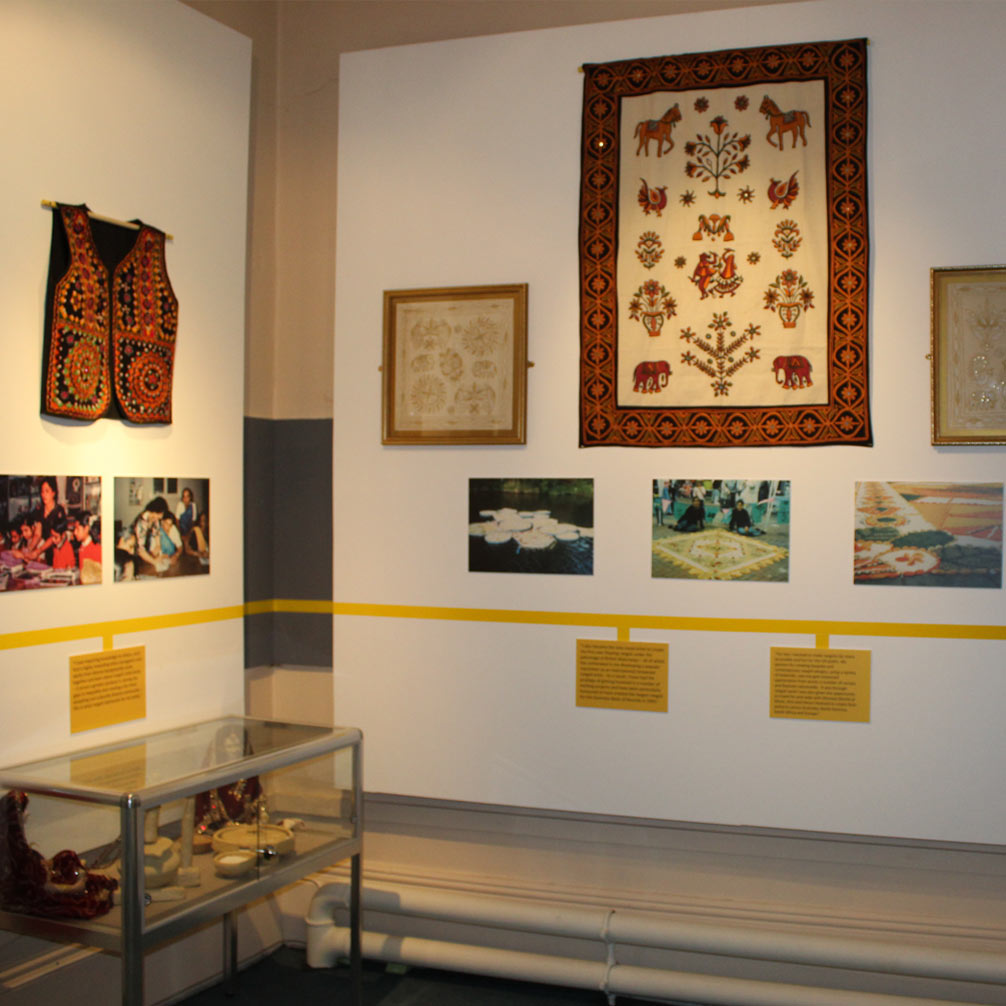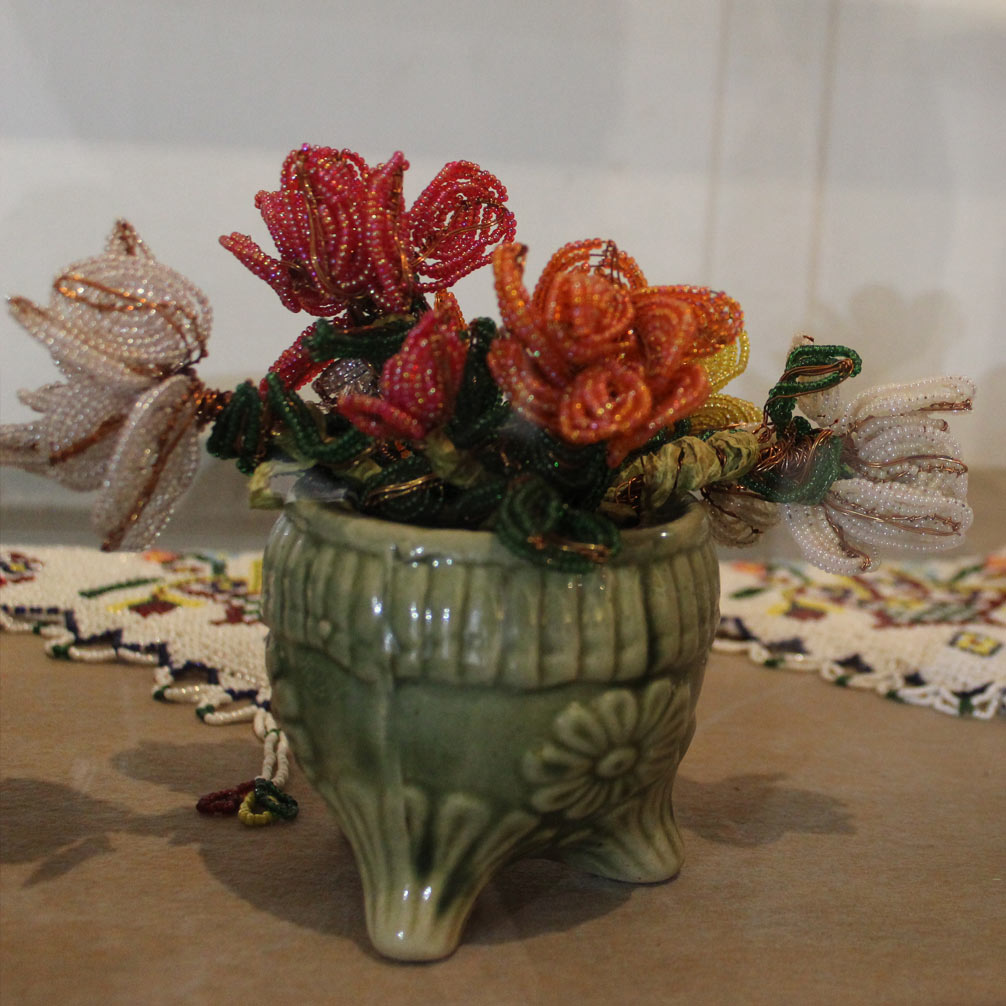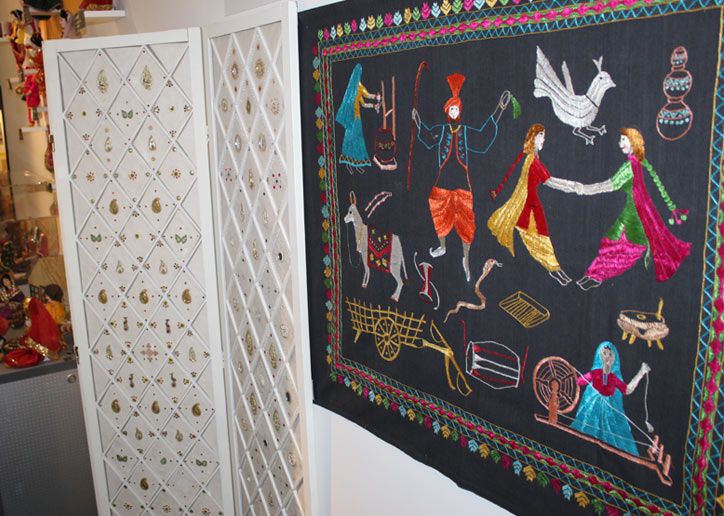 Inspirational, Motivational, Emotive, Magnetic, Creative, Colourful, Imaginative Creative, snowball effect collecting the attraction of the magnitude of human interest in the infinitive beauty of art at the hands of Ranbir.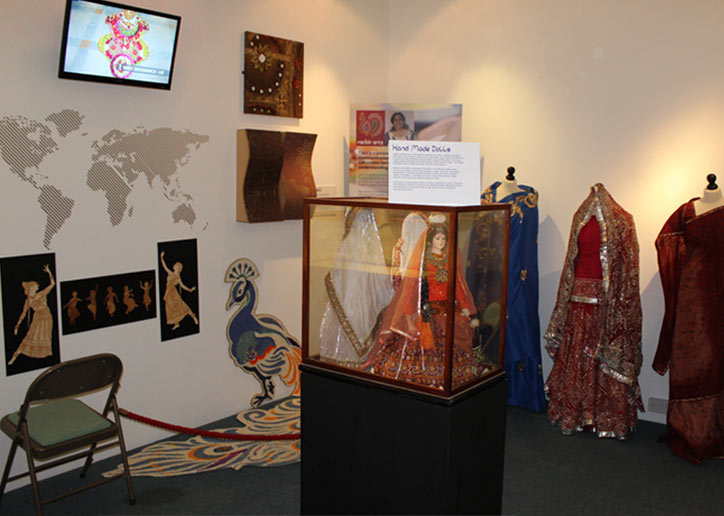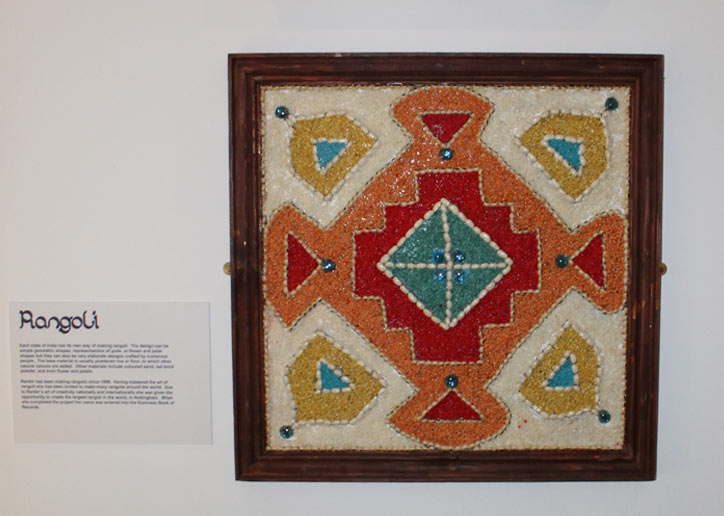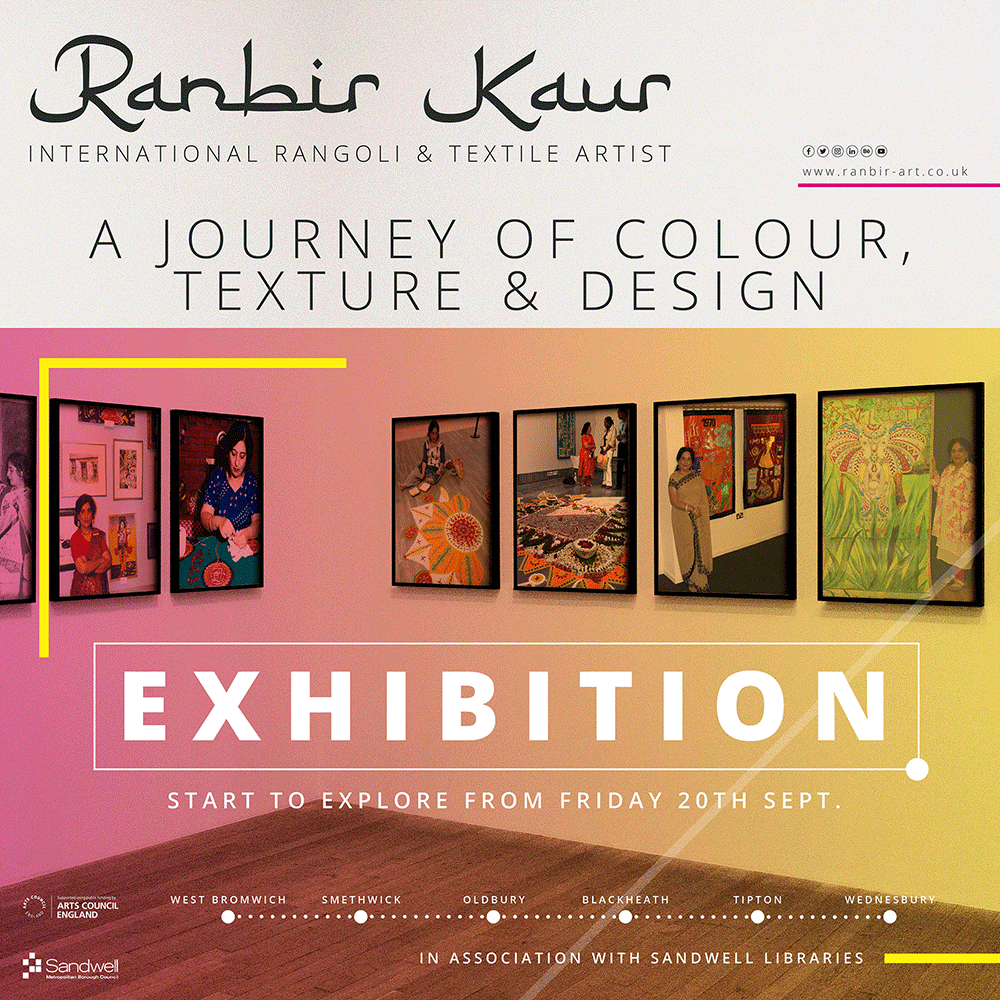 Running alongside the exhibition, I ran various workshops for local schools and community groups which were held in Sandwell's main libraries and various community venues throughout the region.
Her bright and colourful exhibitions have popped up all over the country, most recently being spotted with an exhibition in Sunderland. Her aim throughout her work has always been the same, to raise the profile of the arts and crafts of Asian women.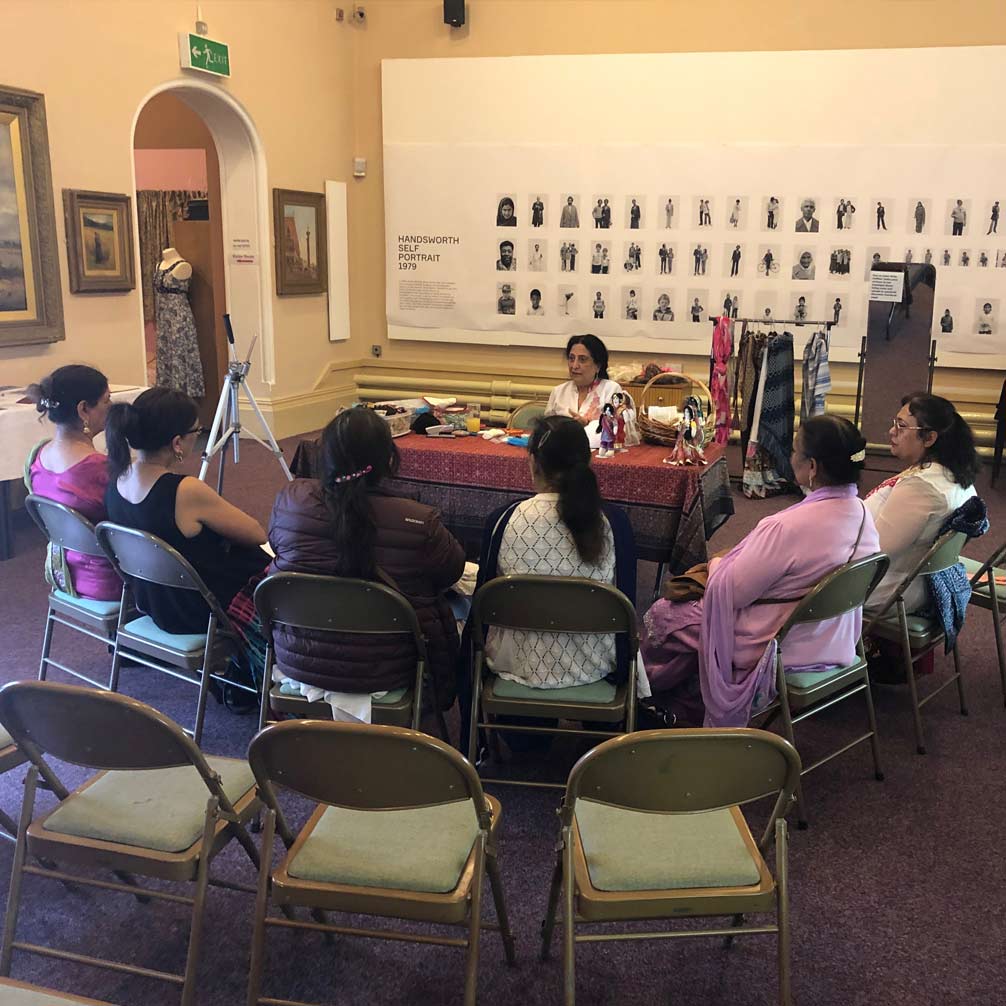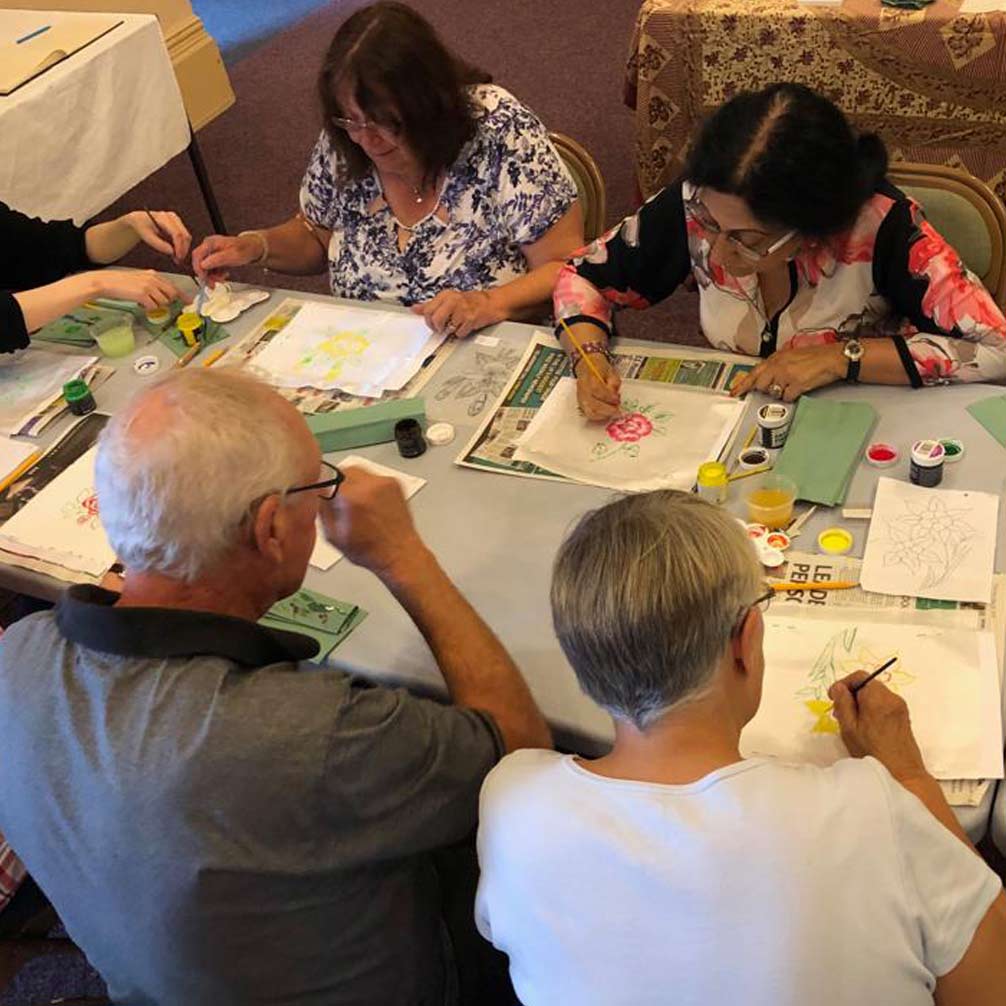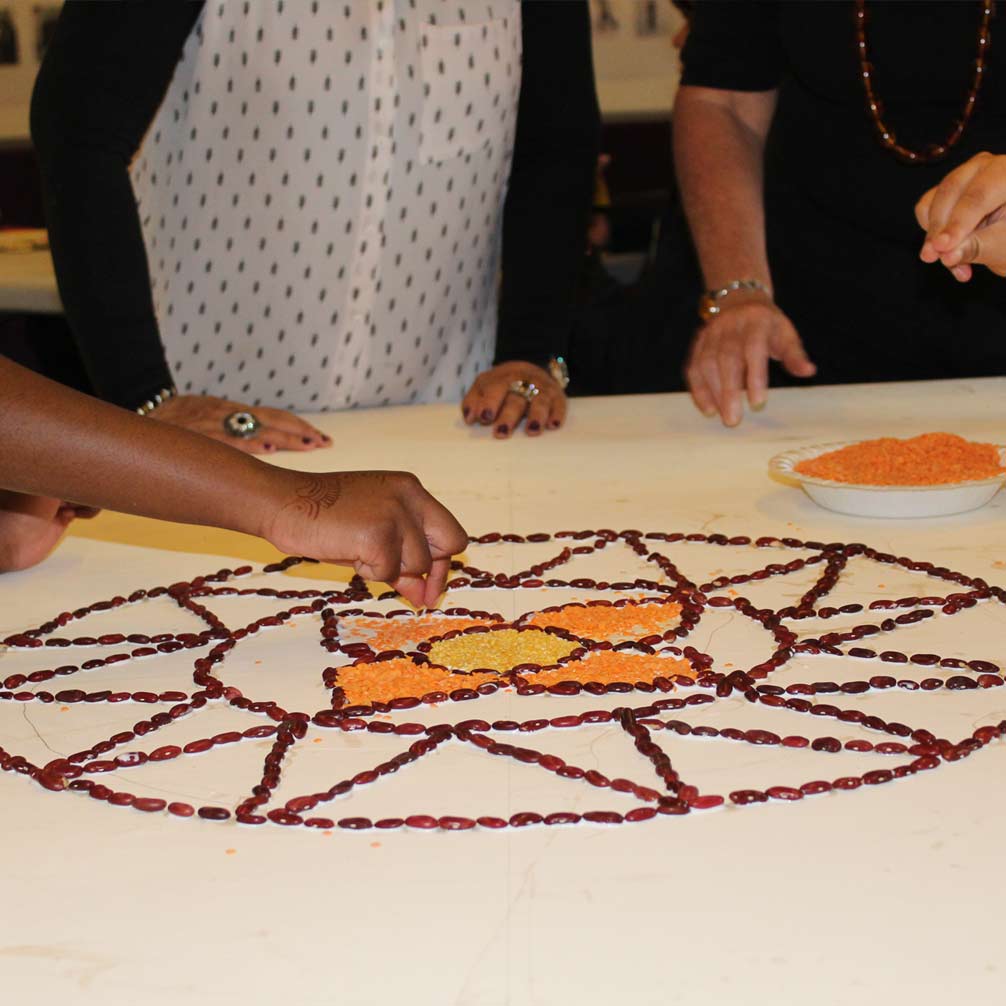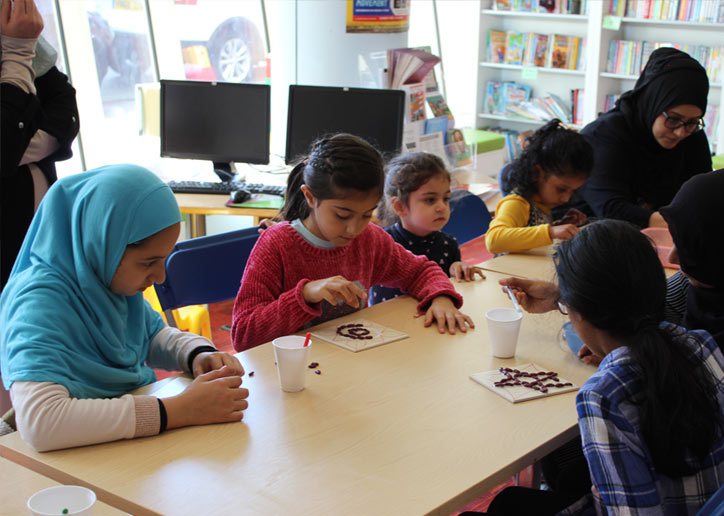 This is an excellent retrospective that highlights the showcases Ranbir's talent and skill. Thank you for inviting me.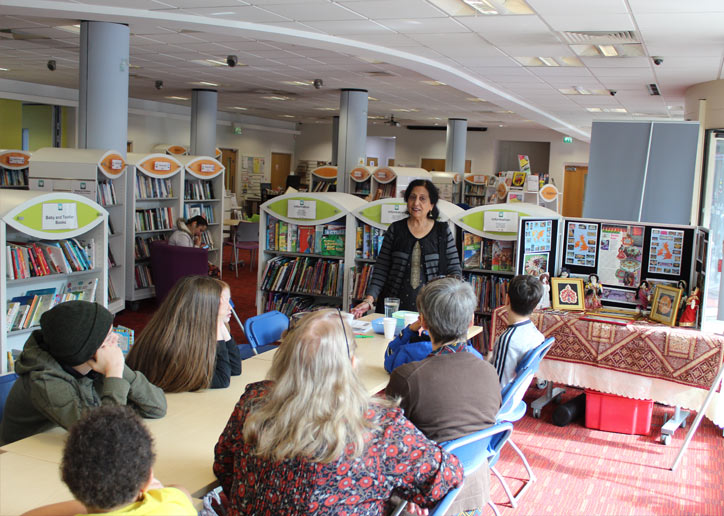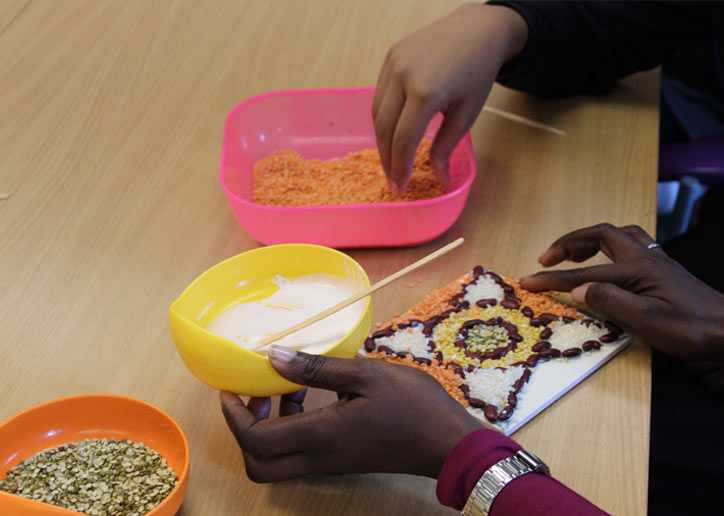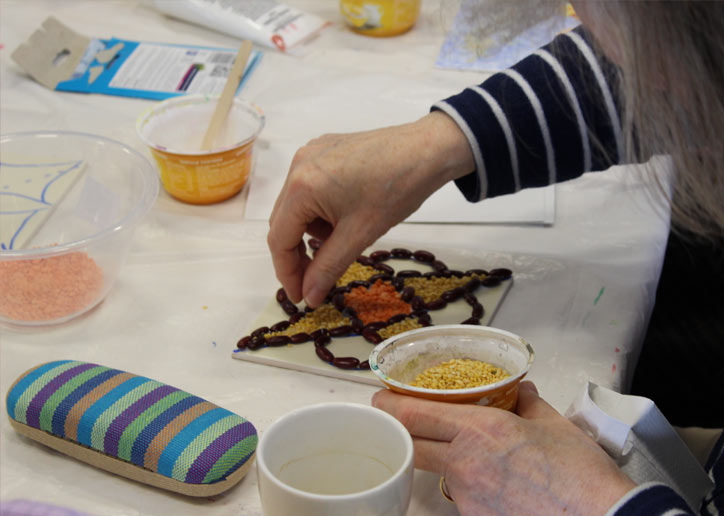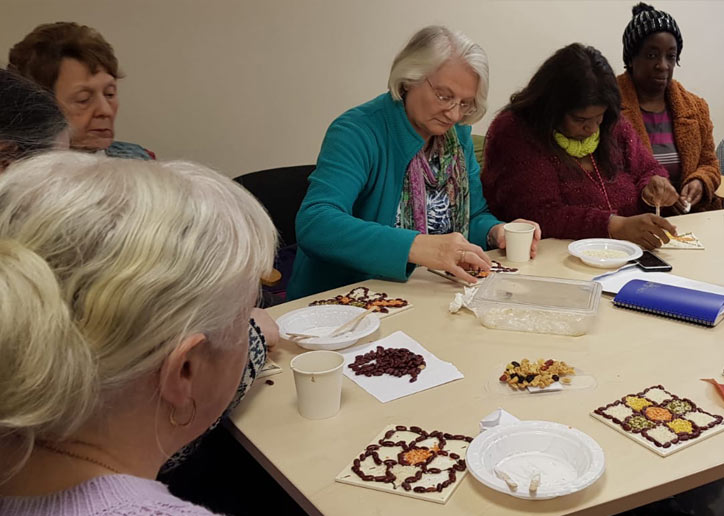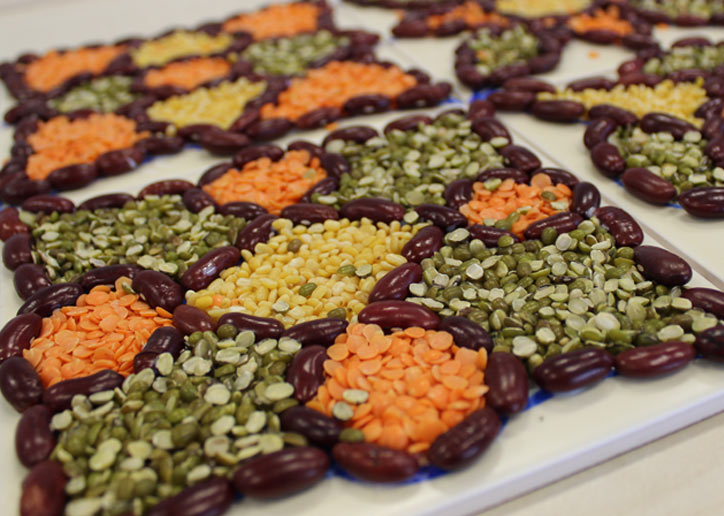 Wonderful. Lovely to see something a bit different and a celebration of womens' craft. Loved it!
Watch
Highlights of the finale of my last exhibition finale "A Journey Through Colours". Special thanks go to Arts Council England, Sandwell Council, Wednesbury Museum & Art Gallery, Surtal Arts, Nisha Nath for her wonderful dance performance and Five12 Design for producing the video. #ranbirtarts #surtalarts #nishanath #five12design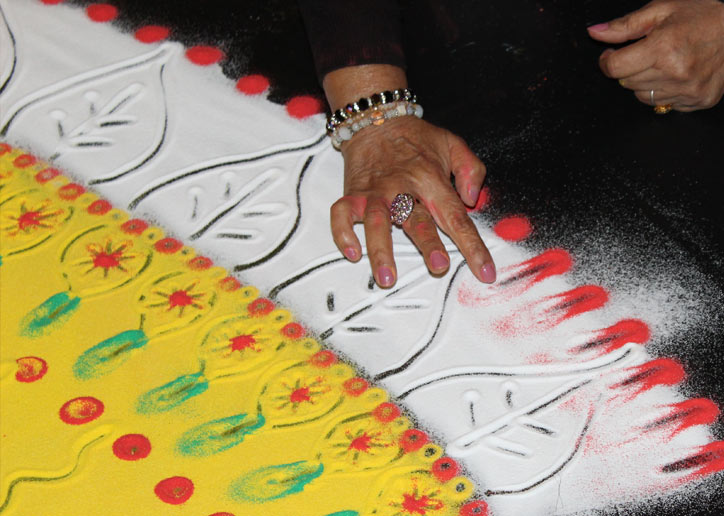 What can I say!! Ranbir's work over the last 30 years is brilliant and amazing. I really appreciate your talent and the abundance of artistic wealth that you possess. XX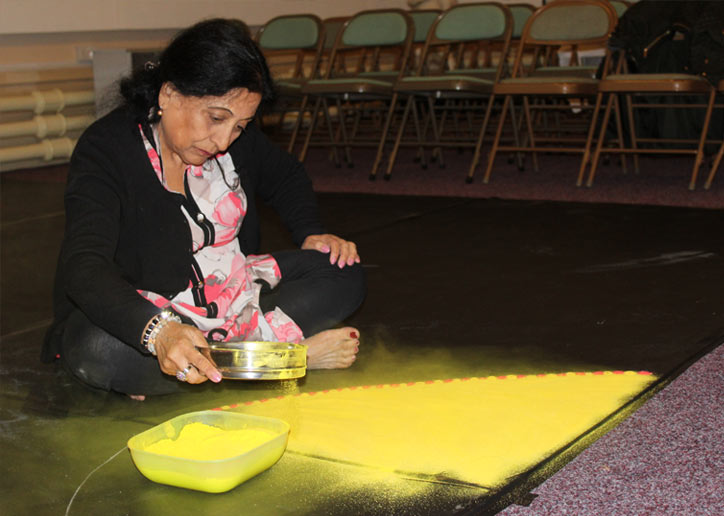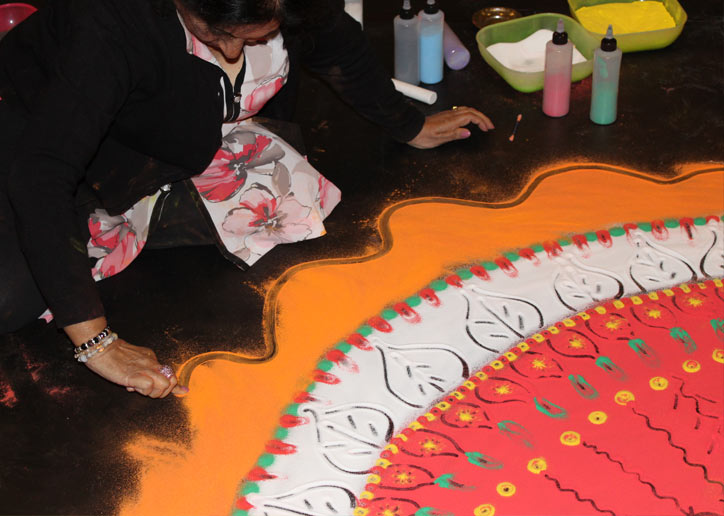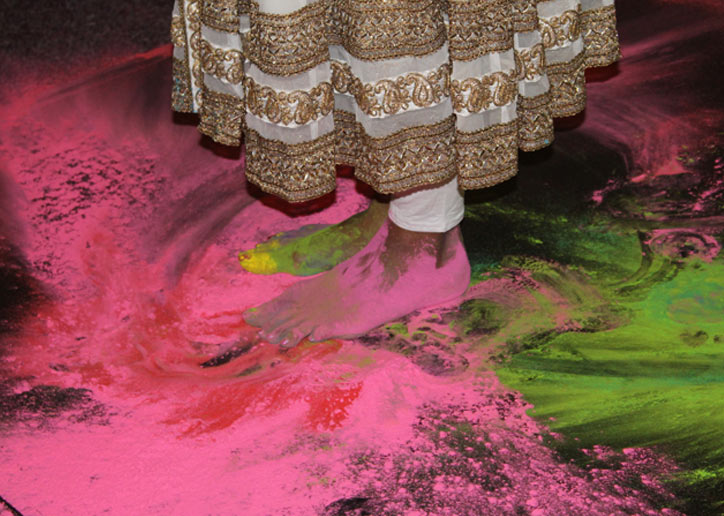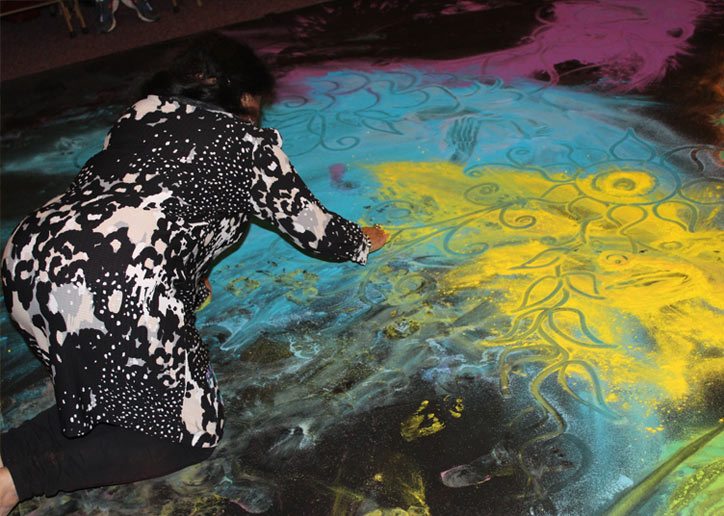 Really stunning and Intricate, varied and creative work. Beautiful I appreciate all the hard work and dedication that has gone into this wonderful exhibition for us all to enjoy, Thank you.